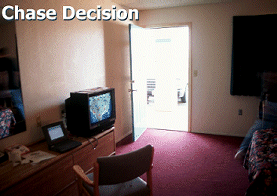 CHASE CASE "F"

You've woken up this morning in a time warp. It's the late 1970's, 1980's, or early-mid 1990's. Today might be a MAJOR historical weather event. But it could also be a bust, or a non-event. You simply don't know!

In this puzzle you'll try your hand at forecasting an "anonymous" chase day, and when the results are revealed, you'll find out what day it really was. Would you have caught the big one? Or would you have been suckered in under blue skies and a steel cap? Will you make a mistake targeting the "big one", or will you peg it right on?

Unfortunately this puzzle does lack visual products, such as satellite and even radar. These are not available due to the expense of retrieving them from archival. Therefore you can count on doing even better in real life than these puzzles suggest!