Hurricane Ida
Before & After satellite imagery
Source: Sentinel-2 / EUMETSAT Image sets by Tim Vasquez / Weather Graphics / Thanks to Shannon Key for programming setup
Due to extensive cloud cover and limited coverage from the orbit on the 30th, this was about all of the usable imagery I could get. It takes 5-6 days to get additional imagery, and could take longer if conditions are cloudy at that time. Nevertheless I'll look at updating this when additional images are available.
Additional sources:
*
NGDC Hurricane Ida aerial images
- higher resolution but only in specific areas
INSTRUCTIONS: Use your mouse to drag left and right on the slider bar of each image to compare them.
REFERENCE MAP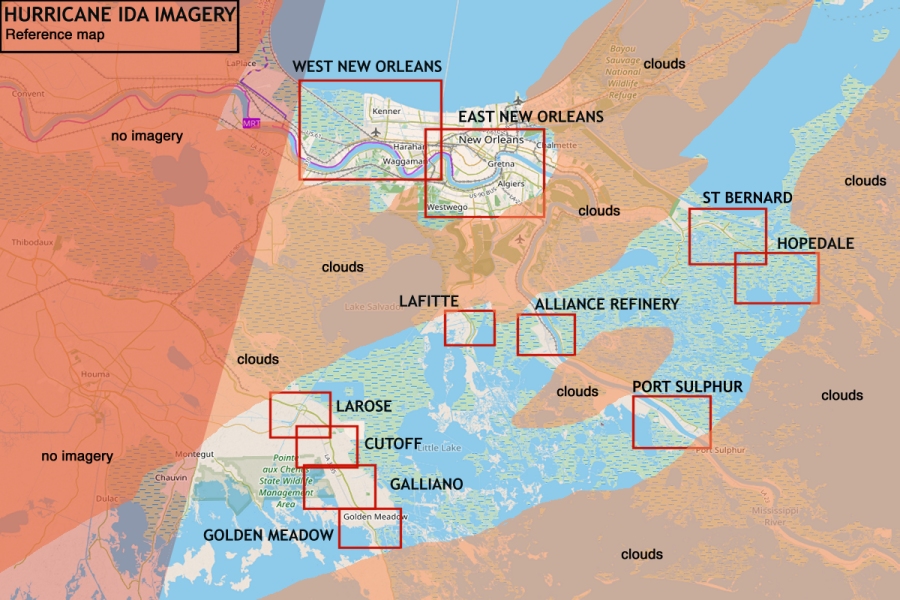 WESTERN NEW ORLEANS, LOUISIANA
Areas outside the levees are inundated.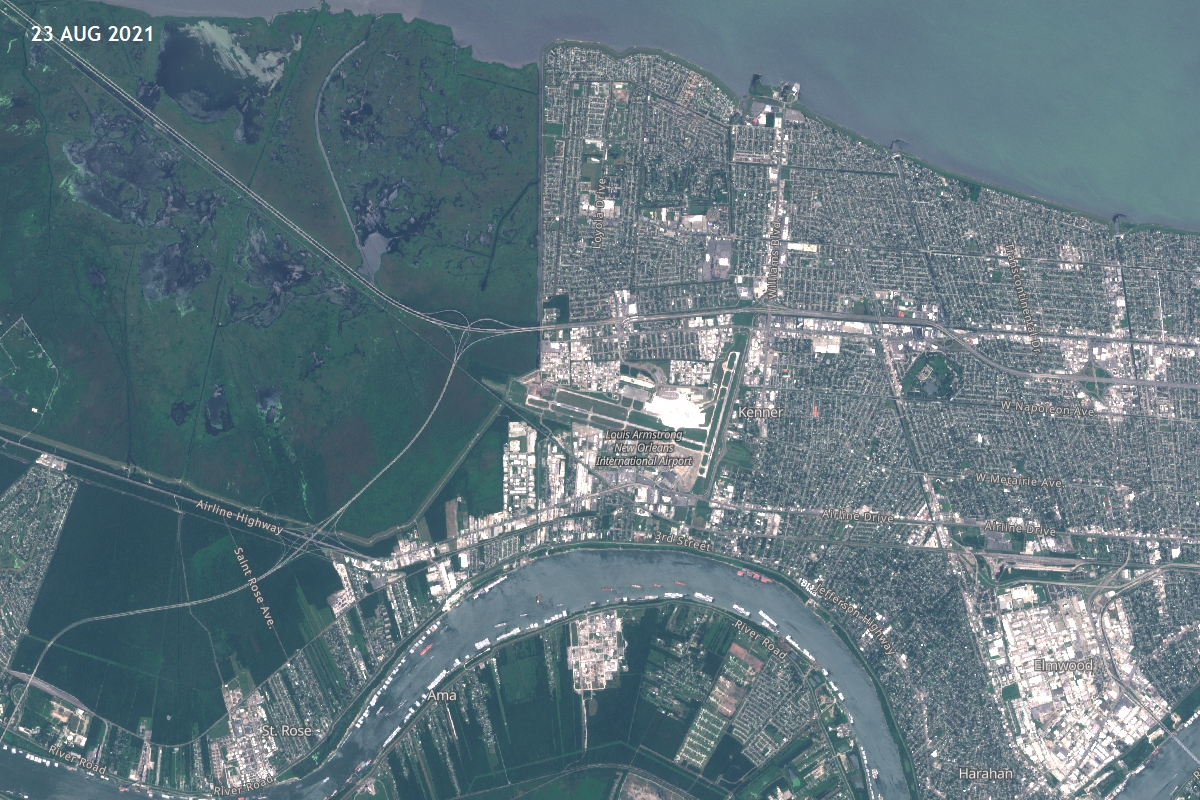 EASTERN NEW ORLEANS, LOUISIANA
No major flooding evident in the city. All electricity is out though.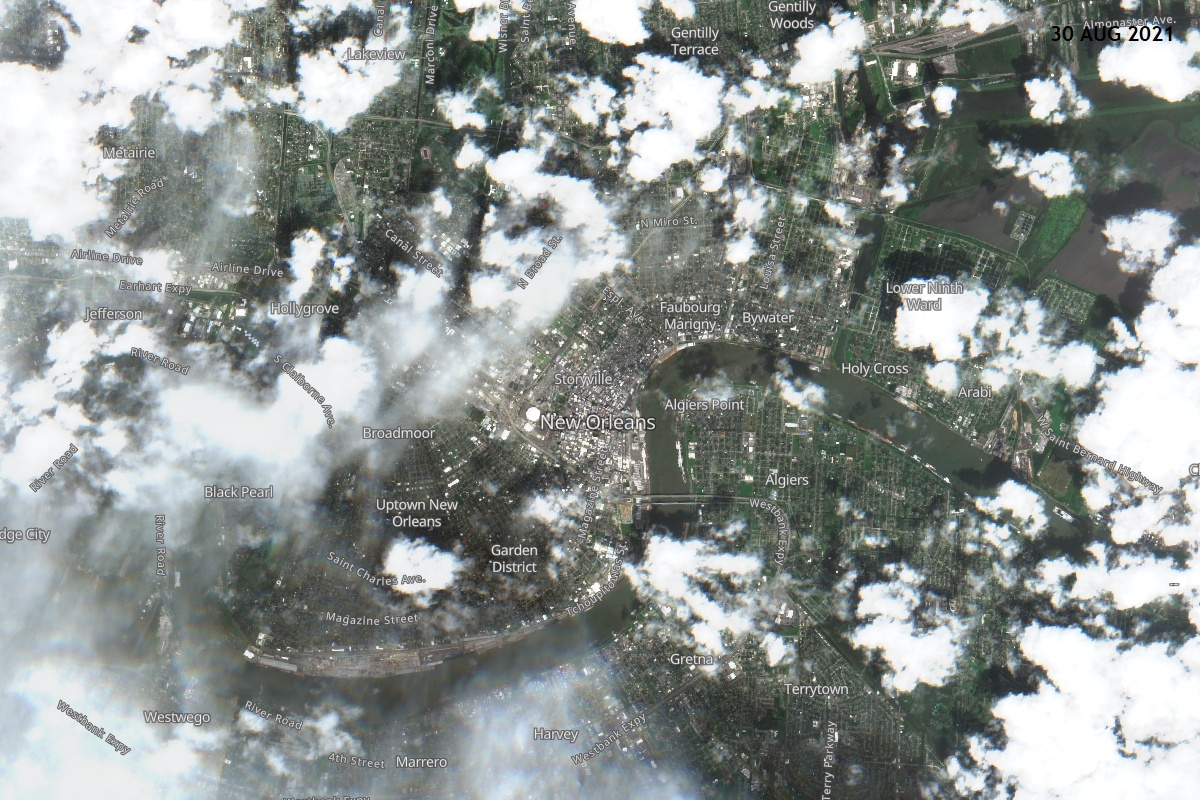 ST BERNARD - SHELL BEACH, LOUISIANA
This area is at the far southeast tip of the New Orleans levee system. The area to the right is Shell Beach.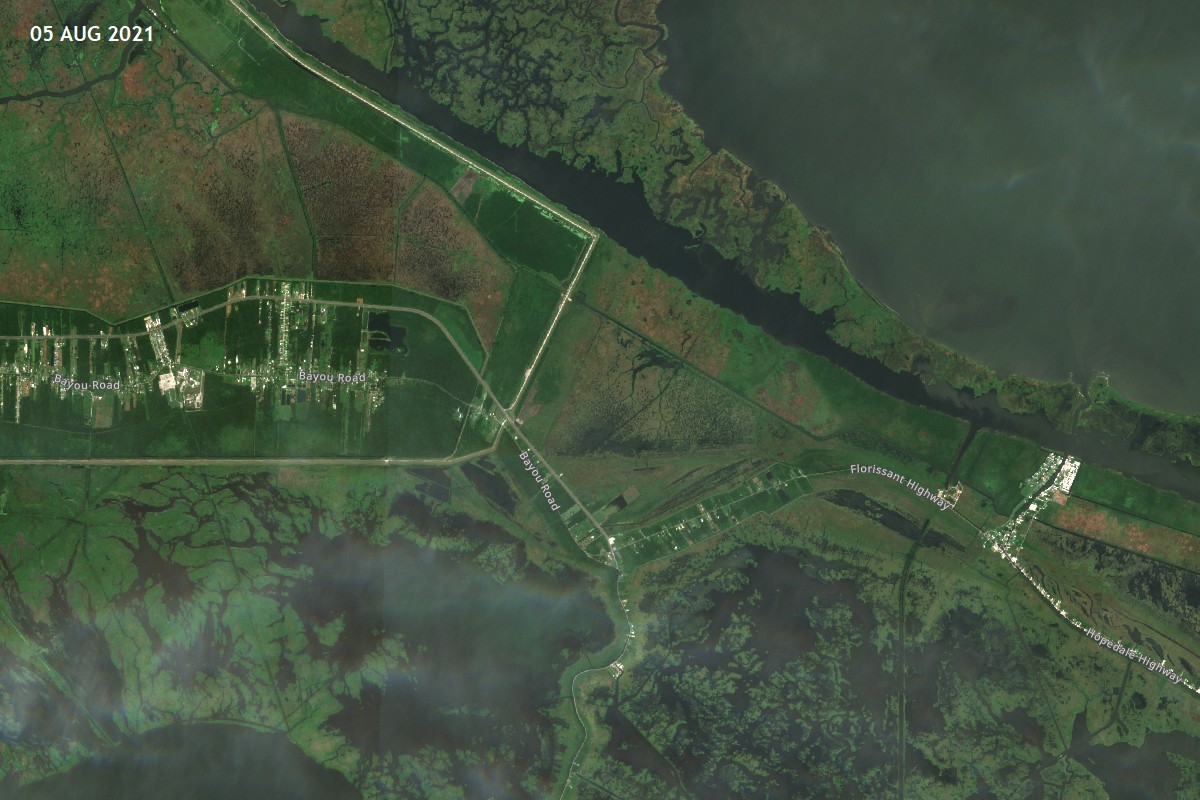 HOPEDALE, LOUISIANA
Far into the wetlands past Shell Beach is the fishing community of Hopedale (top left). There is evidence of heavy damage from storm surge.
BELLE CHASSE, LOUISIANA PHILLIPS 66 ALLIANCE REFINERY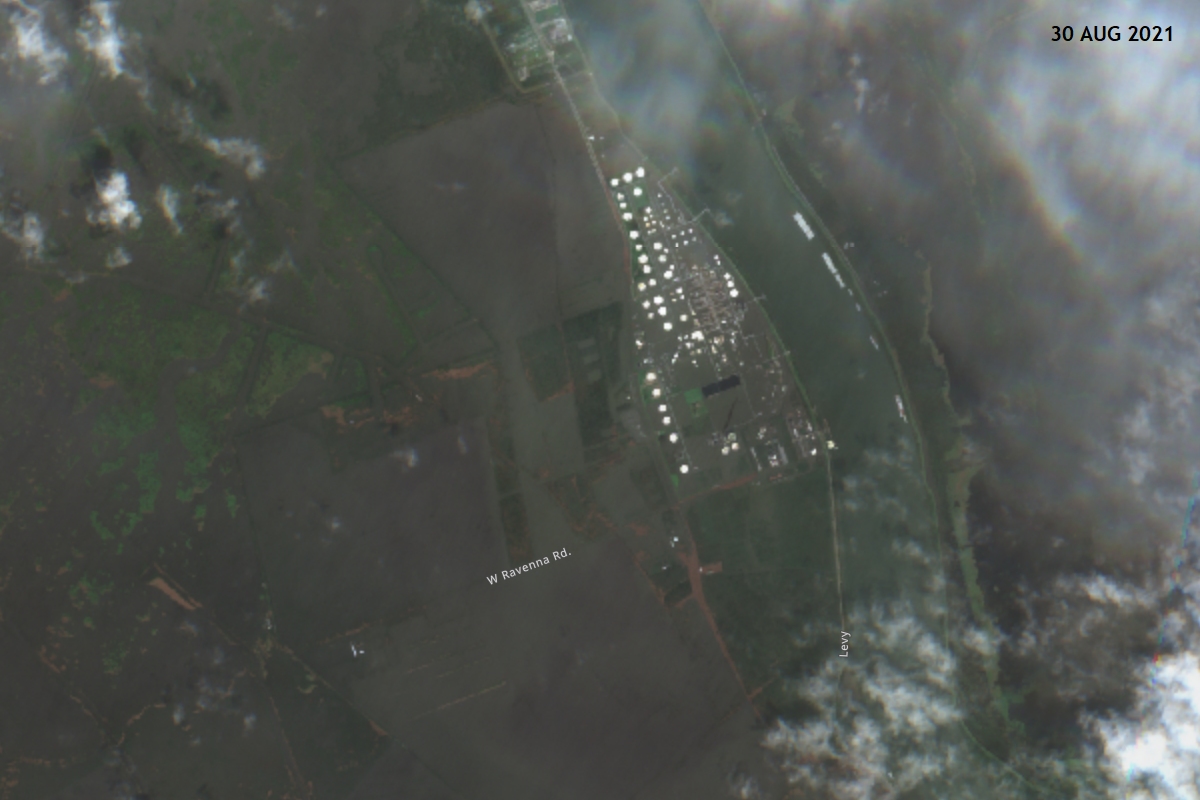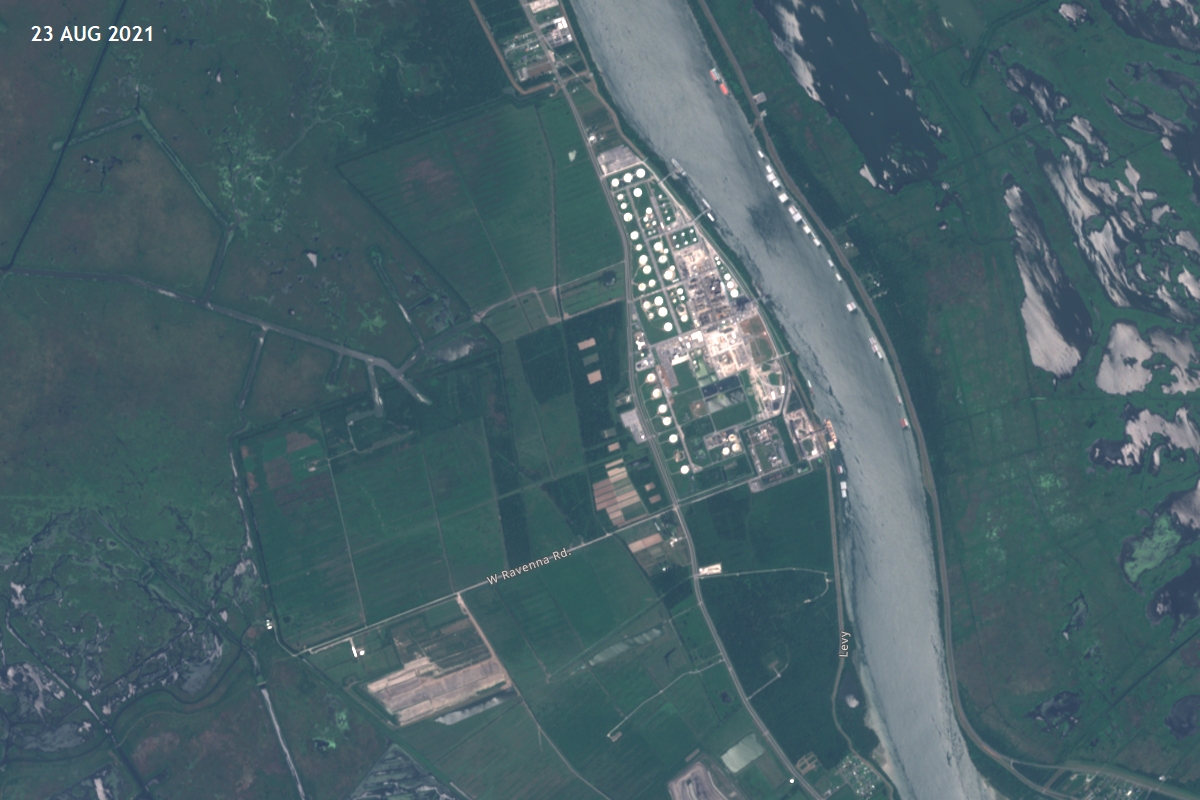 PORT SULPHUR, LOUISIANA
Port Sulphur is located on the Mississippi River about halfway between New Orleans and Boothville. This area was
about 30 miles east of the eyewall. The south side of the town was obscured by clouds.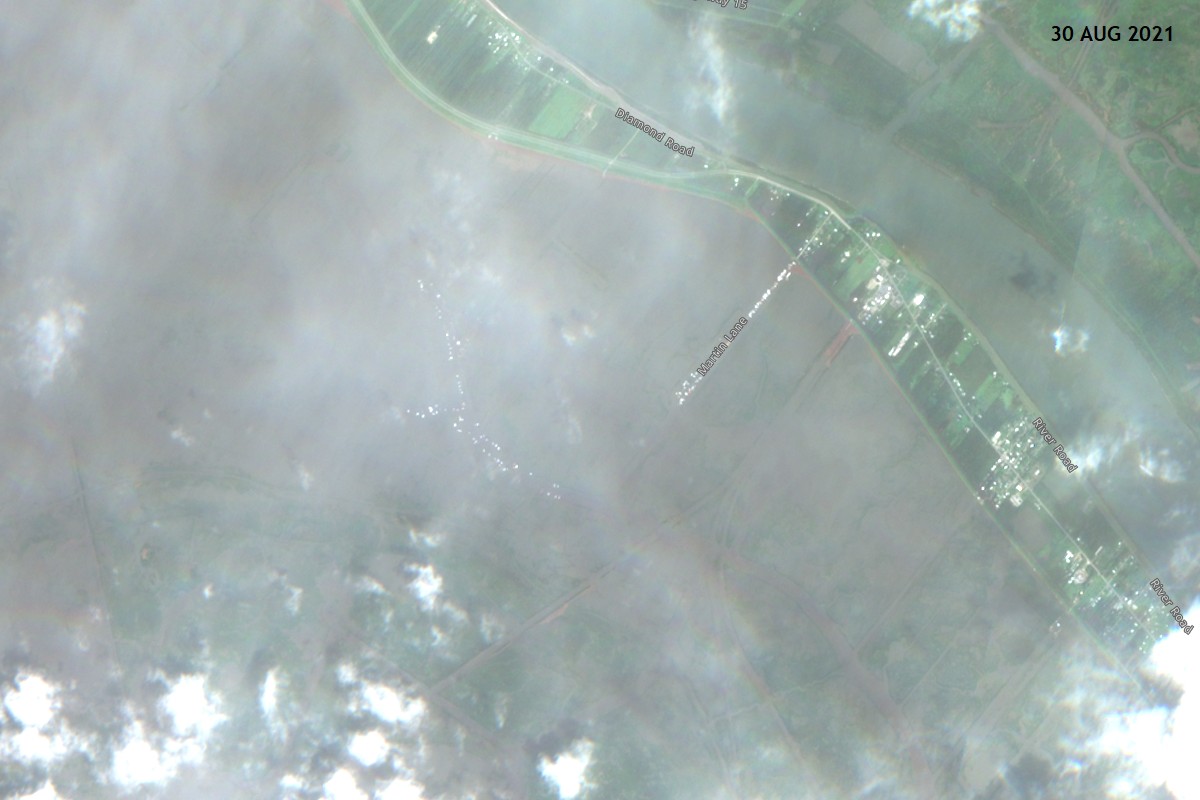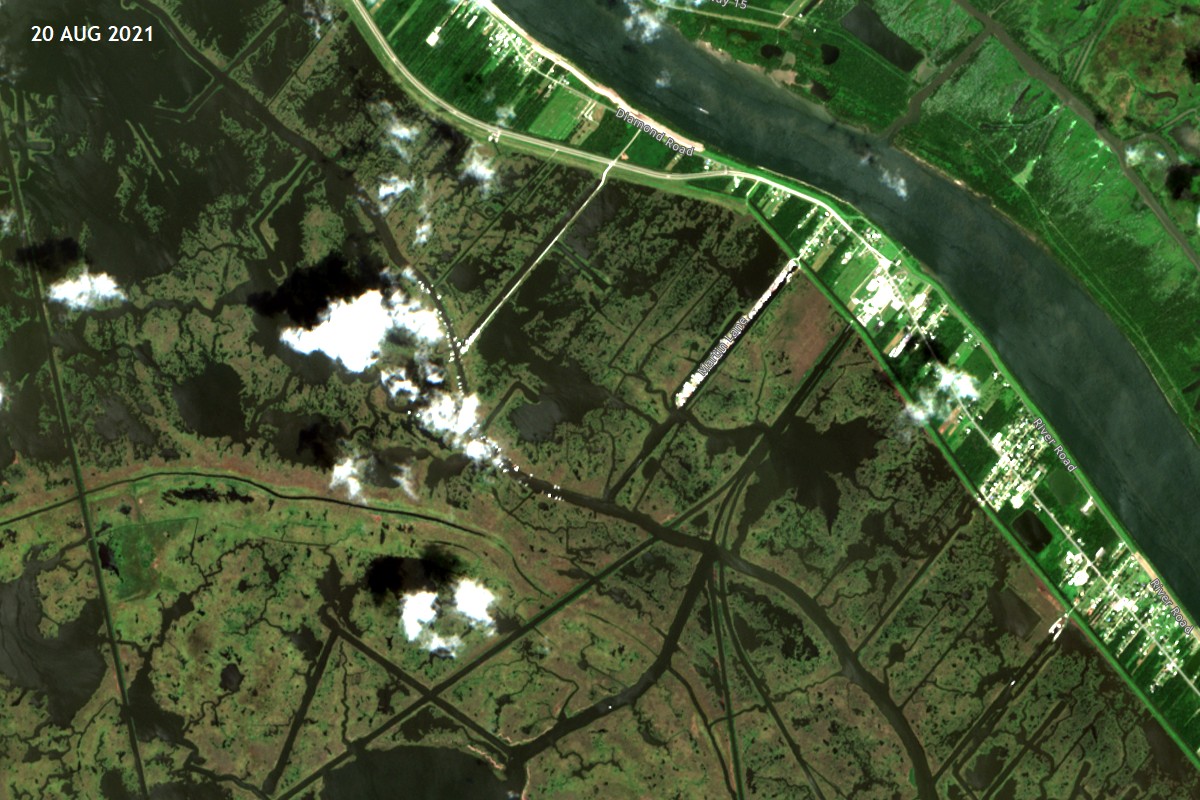 LAFITTE, LOUISIANA
This image shows the Lafitte/Barataria area, located on State Rt 3257 about 20 miles south of New Orleans.
LAROSE, LOUISIANA
Larose is located southeast of Houma on State Highway 1, and was within the eyewall. Outlying residential areas (consisting of mobile homes on piers) appear
to have minor flooding. Numerous houses appear to have roof damage, though it is hard to tell at this resolution.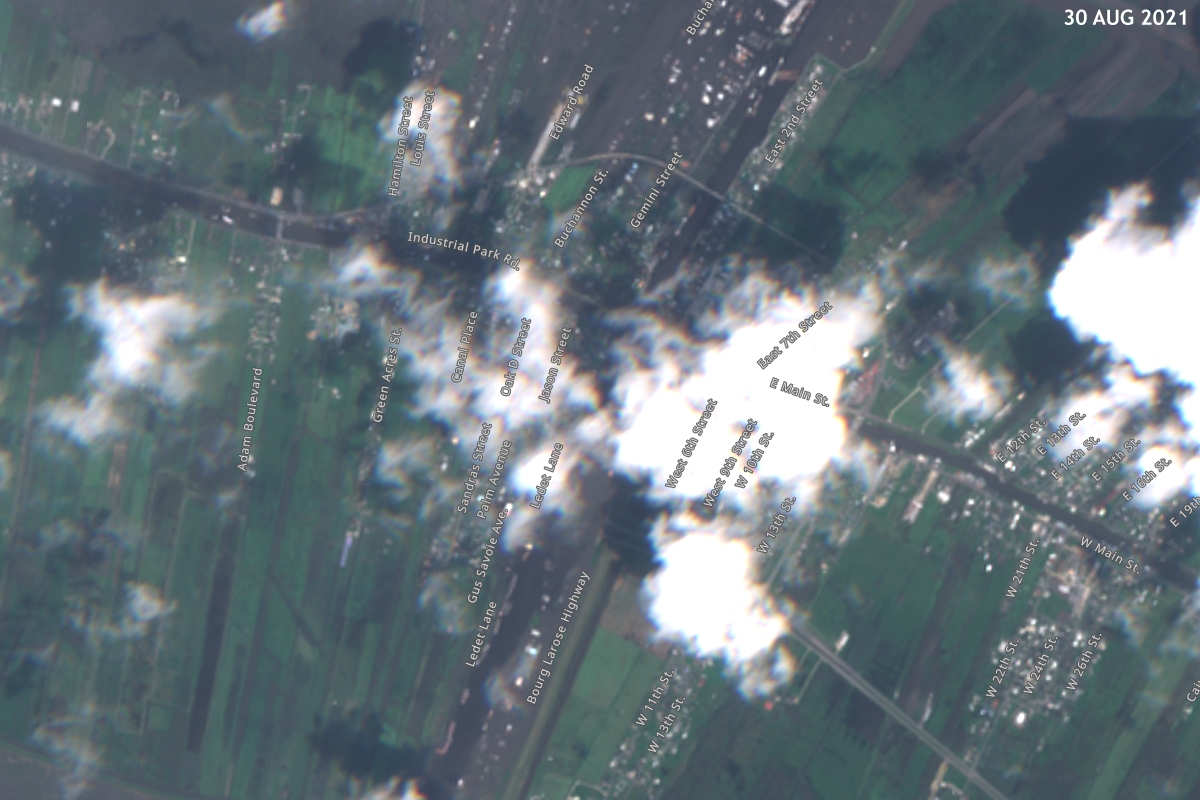 CUTOFF, LOUISIANA
This location is a few miles southeast of Larose, Louisiana on the way to Grand Isle. The images show extensive inundation of the wetland areas.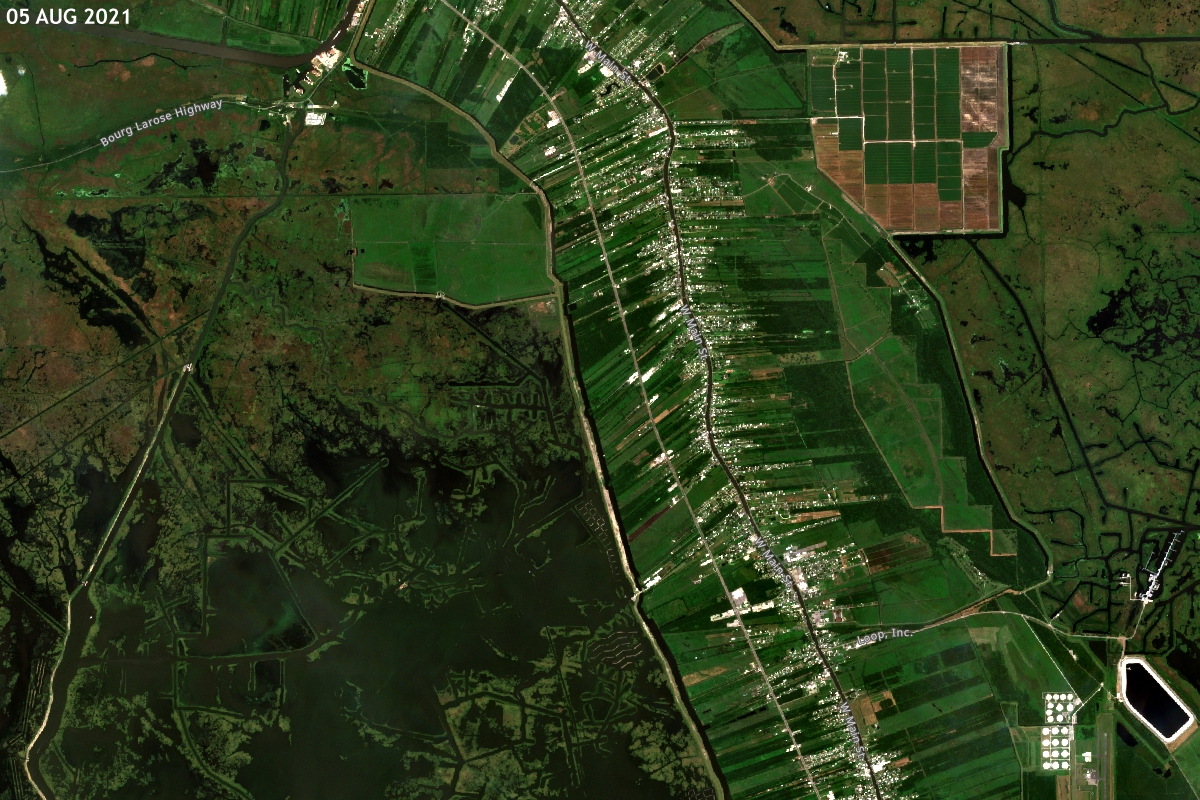 GALLIANO, LOUISIANA
The Galliano area between Cutoff and Golden Meadow. Looks like minor flooding, mostly protected by the levee system. Unable to tell condition of structures.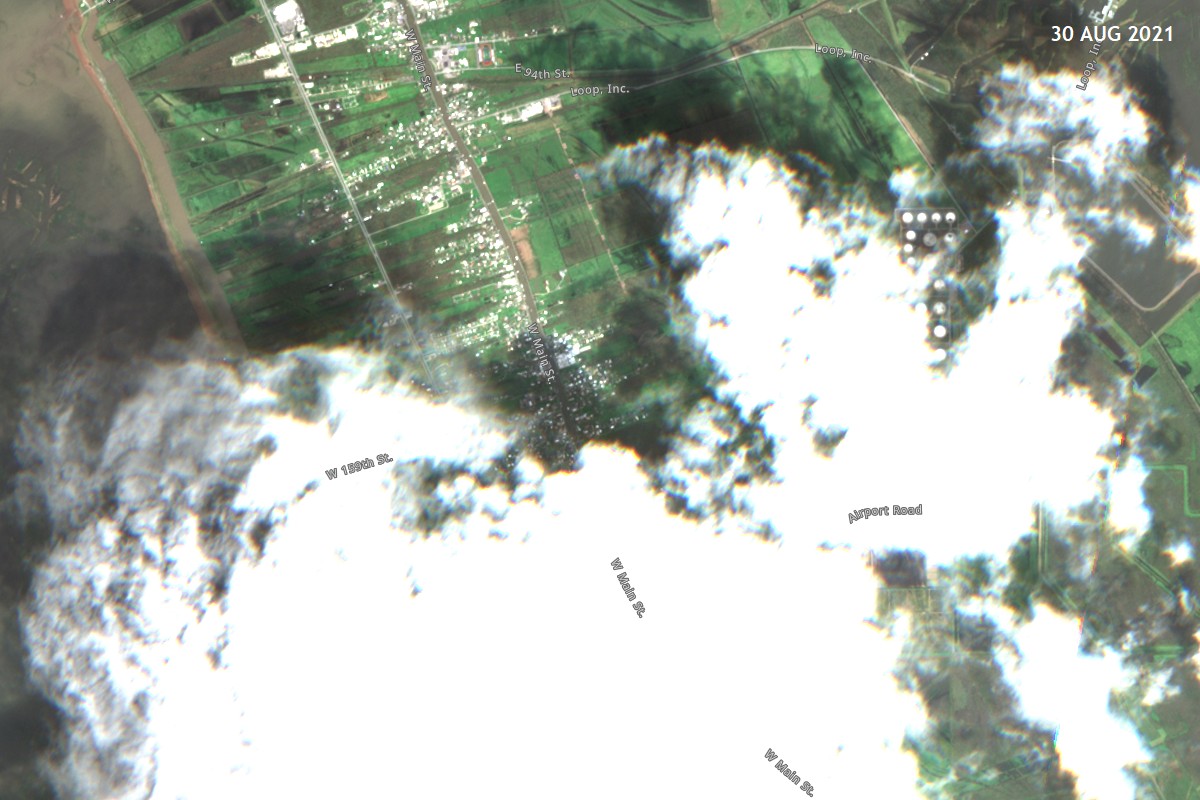 GOLDEN MEADOW, LOUISIANA
This view is slightly south of Golden Meadow, Louisiana centered near Leon Theriot Lock
(where levee and canal intersect road). Numerous structures south of the lock are clearly missing.
StreetView
looking south from just south of the lock; most of these structures appear to have been destroyed.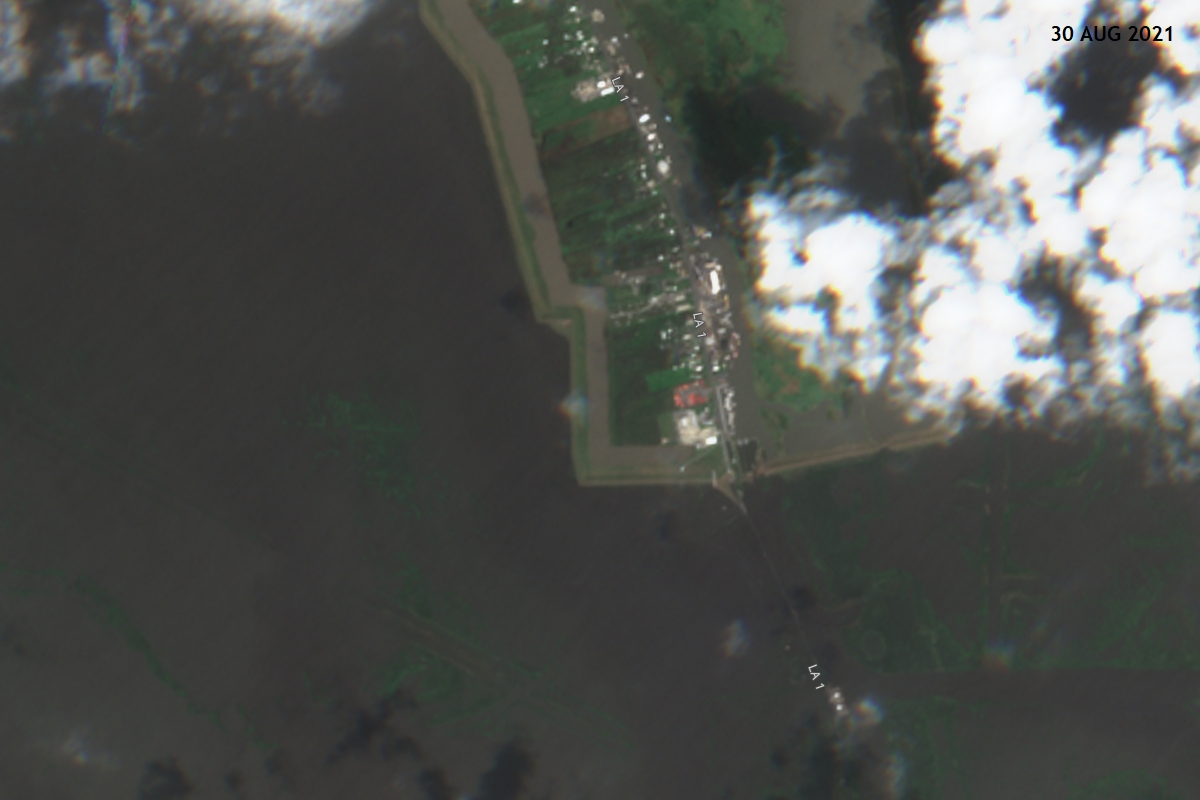 GOLDEN MEADOW, LOUISIANA (USGS TOPO MAP)
Topographic map corresponding to the above image showing the large berms enclosing the South Lafourche Levee District. Maps from 1994. Elevations in feet.